Hickman Arts Council
2019 Makers Market
The Hickman Arts Council is preparing for the 2019 Hickman Makers Market!
The Arts Council is looking for makers, artists, crafters, designers, food producers and DIYers to participate in this years event. The event will be exclusively indoors at the Hickman Community Center (115 Locust Street) and will feature selected makers who source, grow, bake, make and create the products they sell. If interested in applying please click on the link provided, application deadline is November 1st. https://form.jotform.com/92195228451156
Visit the Hickman Arts Council Facebook event page as well.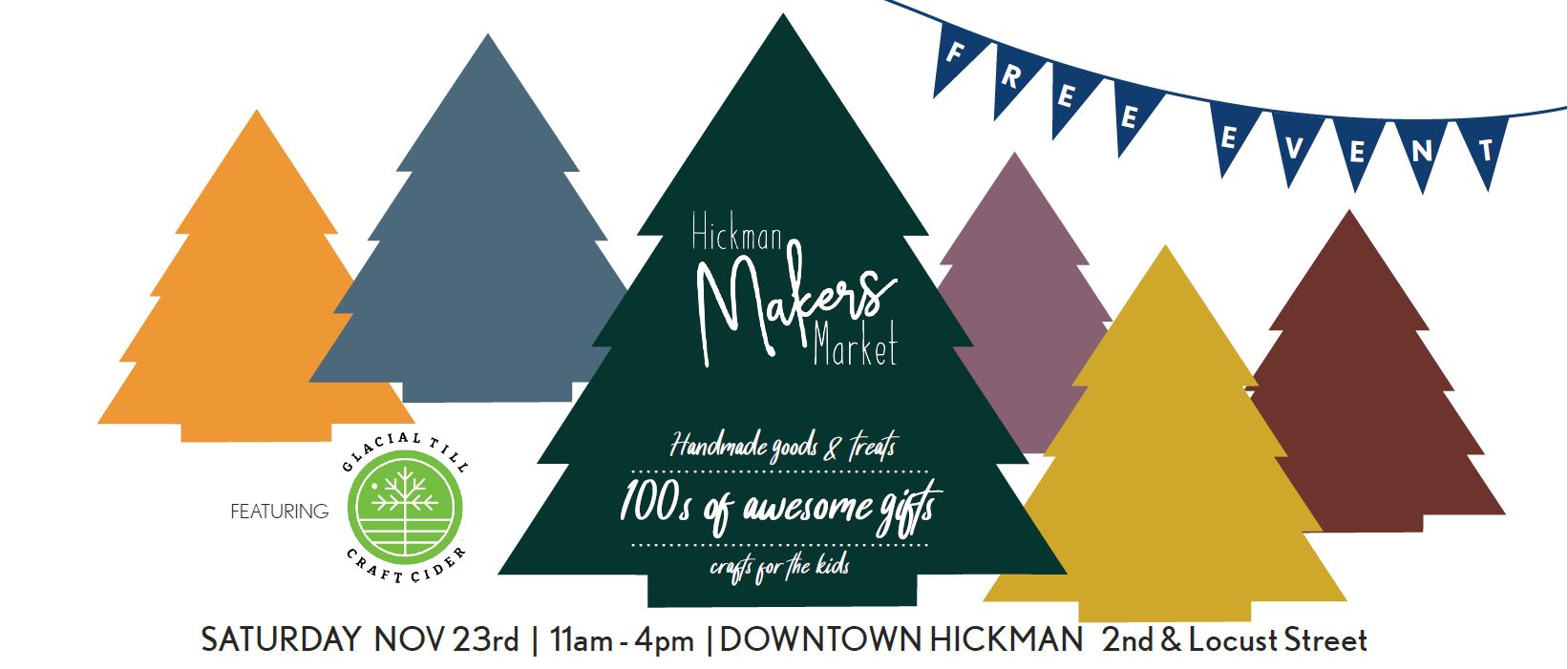 2019 Hickman Heroes
The Hickman Arts Council is once again looking for photos and stories of Veterans connected to residents of Hickman to feature on a Display of Honor at the Hickman American Legion 105. Hickman Heroes will be showcased the weekend before Veteran's Day, November, Veteran's Day is Monday November 11, 2019. Please submit a 4x6 photograph to City Hall that will NOT be returned by November 1st. The photo will be mounted and displayed, if a short story would like to be submitted (1 page or less) submit that along with your name and email to HickmanArtsCouncil@gmail.com or contact Lyndsey at 402-792-2212.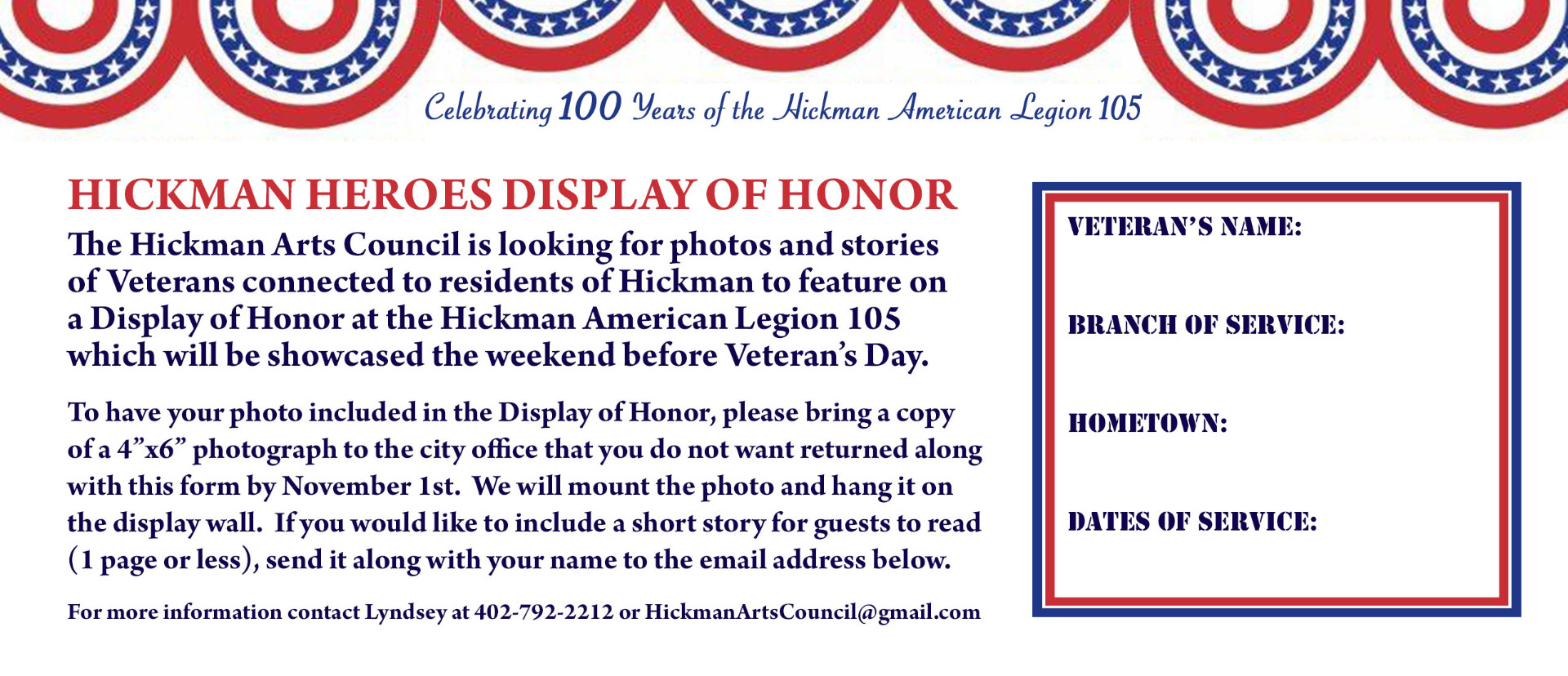 The City of Hickman Arts Council consists of six appointed members of the community and was created by Mayor Doug Hanson in 2017. The Hickman Arts Council is established to promote, sustain and cultivate the arts for the City of Hickman.
The Arts Council meets at least quarterly. The meetings are held at the Hickman Community Center/City Hall located at 115 Locust Street. The meetings are publicly posted and are open to the public. Meeting times can vary.
Arts Council Members:
Chairperson, Bruce Becher
Secretary, Gerry Baksys
Josh Brokering
Derek Dibbern
Jennifer Folkerts
Kristen Stoner