Stagecoach State Recreation Area
Located just 2.5 miles south of the City of Hickman, Stagecoach State Recreation Area is a 195-acre lake surrounded by 607 acres of land. Stagecoach Lake offers fishing, no-wake boating, picnicking, and camping. Stagecoach Lake is one of twenty Salt Valley lakes located within a 25-mile radius of the Lincoln Metropolitan Area.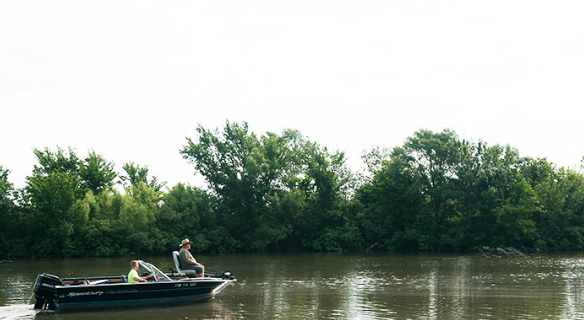 Fishing
Anglers at Stagecoach Lake will find bluegill, common carp, crappie, largemouth bass, walleye and wiper, among other species. There is a 21-inch minimum length limit on black bass. For wiper, there is a daily bag limit of three with no more than one fish 16 inches or greater. This lake offers a wheelchair-accessible fishing pier. The fishing pier is located on the north side of the lake with access off of 54th Street.
Boating
All boats are welcome at Stagecoach Lake, though a 5-mph speed limit is enforced. There is one boat ramp and one dock. The boat ramp is located on the southeast portion of the lake with access from Panama Road.
Hunting
A 412-acre area is open to hunting in season. Stagecoach offers good opportunity for pheasant, quail, and dove, among other species.
Camping
Stagecoach Lake offers 22 camping pads with 20, 30, and 50-amp electrical hookups, as well as 50 non-pad sites without electricity. Water and vault toilets are available to campers.
Contact Information
Stagecoach State Recreation Area is not a park within the City of Hickman. For more information, please contact Nebraska Game and Parks. Nebraska Game and Parks can be reached at 402.796.2362 or through email at ngpc.pawnee@nebraska.gov.