Norris School District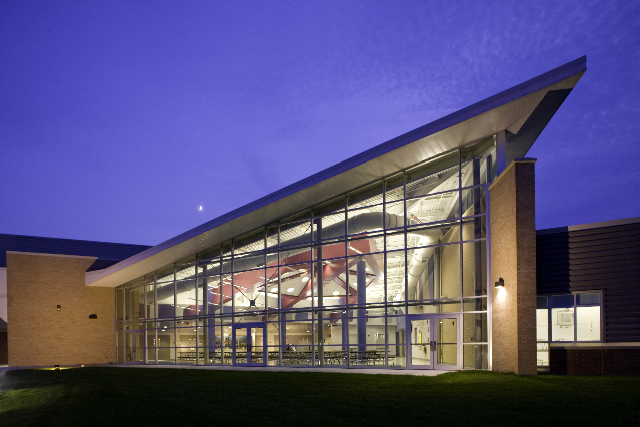 The City of Hickman is proud to be the largest community located within the Norris School District. Widely regarded as one of the top school distrcit's in the State of Nebraska, Norris is located just minutes south of Hickman. For more information about the Norris School District, please visit their website at http://www.norris160.org/ or view their most recent annual report by clicking here:
NORRIS SCHOOL DISTRICT ANNUAL REPORT
The Norris Scoool District is organized on a pre-K - 2 (Elementary), 3-5 (Intermediate), 6-8 (Middle), and 9-12 (High School) basis. The 2015-2016 enrollment is 2,217 preschool through 12th grade.
The school campus is centrally located with the district on 270 acres at the intersection of 68th Street and Princeton Road, just four miles south of Hickman. The campus consists of the elementary, intermediate, middle, and high school buildings, a bus barn, paved parking areas, outdoor athletic and activity fields including artificla turf field at Titans Stadium, cross-country course, and all-weather tract. The district also owns 111 acreas for future development. It includes an active farm management site (agriculture education learning lab) on the east side of 68th Street which is currently farmed as a part of a partnership between the Norris Board of Education, the Norris Education Foundation, the Norris FFA Boosters, and the Norris FFA Alum.
To view a short video about the the story of Norris' growth, click on the link below.
Norris Titans Pride: Just look how we have grown