Hickman, A Great Place to Live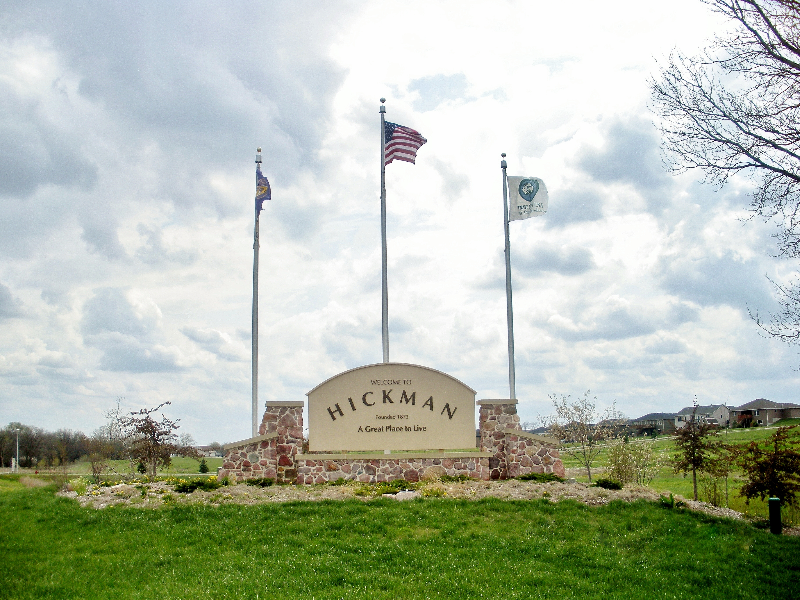 Welcome to Hickman - A Great Place to Live
If in your life journey, you were looking for a great place to live, you have found it in Hickman! Where else could you find a growing and thriving community with strong Nebraska family values that is located just minutes away from the Capital City? Where else could you find a better quality of education than that provided by the Norris School District? Where else could you find yourself surrounded by beautiful state lakes such as Wagon Train, Stagecoach, Hedgefield, and Bluestem Lakes?
Over the past twenty years, Hickman has poised itself for continued growth while maintaining its small town atmosphere. Hickman's infrastructure has not only been maintained, but improved upon to sustain smart growth. If you drive through Hickman, did you happen to notice all of Hickman's streets are paved, new water treatment facility, or that all of Hickman's electrical lines are buried underground? Did you happen to notice the number of new businesses starting up, the number of new homes, the vibrant economic activity of the community or the Stage Theater?
Indeed, Hickman is a growing and young community. In fact, Hickman is one of the fastest growing municipalities in the State of Nebraska. Hickman's growth is in large part due to younger families either moving back home or new families moving back into the area. In 2014, approximately 20% of Hickman's population was under 9 years old and nearly 40% of the population was under 25. With a population hovering at 2,000 residents and growing quickly, Hickman has taken steps to offer more amenities, trails, recreational opportunities and other community services.
In October 2015, Hickman broke ground on a new multi-use community center, reading center, and City Hall. This community center will provide a positive downtown image and offer Hickman residents and the surrounding community a place that provides hospitality to young and old, promotes health and fitness, learning, and acts as a hub for community bonding, family fun, and relaxation. With the expected opening of the community center in early 2017, Hickman must continue to expand our wonderful ball fields, parks and trail systems, and provide even more recreational opportunities for all. I am proud Hickman has set the stage for these improvements.
Through our community's efforts, we have accomplished so much together. There is more to do while keeping in mind our small town values as we look to the future. I want to WELCOME you to Hickman, it is truly, a GREAT PLACE TO LIVE!
Thank you for electing me to serve you.

Doug Hanson, Mayor